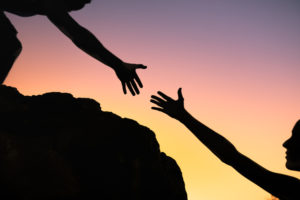 I just recently had ankle surgery and will be off my feet for about six weeks. It is amazing how much I miss the independence that I have taken for granted. For the first week I was dependent on someone for just about everything. This really didn't bother me because I knew it would be temporary and as time went by, I would get better.
I am very independent and push myself to do everything all by myself and by the second week, I became a real pro on the knee scooter. Each day I try to do a little more on my own to reestablish a routine of some
sort, even if it is limited.
This experience has exposed me to the limitations and emotions that come with having a disability. Even though mine is not permanent, it is still challenging. Doorways, steps and flooring suddenly have become an issue with my mobility. After just 2 weeks, I am so ready to be completely healed and hopefully will not have any issues after 6 weeks.
Knowing this is temporary has allowed me to have a positive and upbeat attitude. However, I am not sure this would be the case if it became permanent. How would I handle people staring at me, not being patient and not understanding that I am doing the best I can?
In my life, I count every experience as a lesson to be learned. This has enlightened me to look at things with different eyes and have a more understanding attitude.
Having a disability does not mean you are unable. Just remember that achievements are obtained by people in various ways and at different paces. At the end of the day, the outcome is still an achievement. Be kind and understanding, one day you may need to receive the same from others.
"And over all these virtues put on love, which binds them all together in perfect unity." – Colossians 3:14