Every family that has a member in the armed forces is affected in positive and negative ways.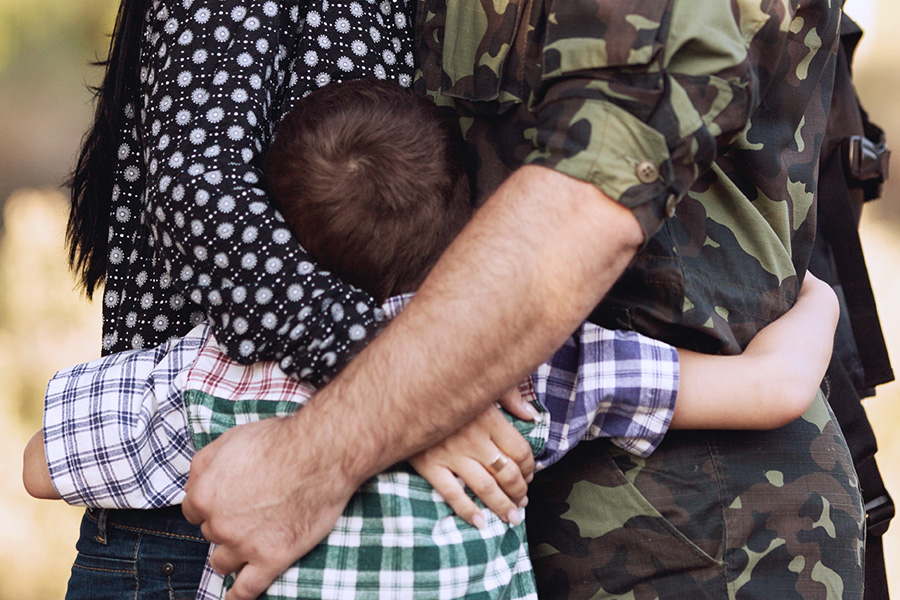 My name is Natalie Surber, and I am a proud wife of a husband who has served in the U.S. Army National Guard for 21 years.
Carson has had the privilege of serving his country as a Forward Observer in HHC 1-160th FA Battalion based out of Oklahoma City. My family is very dedicated in supporting him and his choice to serve. We have two boys, John and Adrian, who have always looked up to their dad.
Although I am a very independent person, when Carson is absent, the void is felt. I try to maintain a sense of normalcy in our schedules and home life by filling that void with other activities such as church, family gatherings and Boy Scouts.
We are very active in Boy Scouts and those other male figures are constantly present and available to my boys. We do the normal scout projects and camp outs, but my husband is always missed. I cannot tell you how thankful I am to have a community such as Boy Scouts to help while he is away on deployment.
Being a working mom also poses a challenge. When Carson is deployed, I am a single mom. I am very fortunate to have an employer, such as Bios, that will accommodate my schedule when needed. For instance, when I was unable to find someone to help when my youngest son was released from school every afternoon at 3 p.m., Bios adjusted my daily schedule so that I was able to pick him up from school and work from home for the remainder of the day to ensure he was safely supervised.
Bios has been invaluable to my family in so many ways.
We all seek jobs to ensure we are financially able to provide for our household, but Bios is so much more. The support and encouragement of this company is like no other. I not only feel valued for my work ethic and skills, but more importantly, I am valued for who I am and what is important to me and my family. This allows me to be a more productive and happy person.
The last line of our Statement of Principles is "all people have the right to live as individuals and be supported in a way that allows them positive control in their pursuit of a life they desire." I can honestly say these are more than words written on a piece of paper hanging on a wall.
Service to our country has both pros and cons. However, any sacrifices are blessings in disguise. I am so proud that my husband is contributing to maintain the freedoms that we have today and helping to ensure they are still in place for future generations. What an honor to live freely in the United States of America, where dreams can become reality. And, I'm grateful for an employer that is flexible and understanding when life gets hectic while he is on deployment.