March 12 is People with Disabilities Awareness Day.  When I think of this day, I often wonder if people are really aware what it means to be disabled.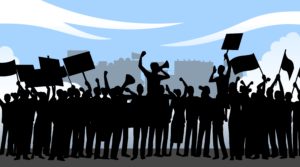 When you wake up in the morning, you have a day of opportunities that you take for granted.  You can wake up, get ready and go to work.  Did you know that most people assume that a person with a disability is incapable of working?  This is a misconception that is frustrating to me.  Let's face it, what if you were never given the opportunity to offer your talents and skills to an employer.  Why would limitations be put on a person before they are offered an opportunity to excel?
I am very fortunate to be married and have children.  I have a family unit that supports and loves me.  I am so thankful that the staff of Bios Corporation can provide that to the people we serve.  Institution living is not acceptable.  I cannot tell you have many success stories our company has witnessed by allowing someone to feel like they have a home and people that care for them.
Most people have the privilege to eat what they want and enjoy recreational activities of their choice.  I am so excited that our company promotes creating an environment that strives to see what is important TO and important FOR everyone we service.
How can we educate the average person about disabilities and erase the stigmatisms that exist?  I feel that awareness is the key.  With awareness comes inclusion which will bring change.  People with disabilities do not want pity, they simply want to be valued and accepted for who they are.
Several of our staff and people we serve will be going to the state Capitol on March 12.  This day gives people with disabilities and advocates a chance to talk with the decision makers.  If you cannot attend, write a letter to your representative.  Let's join together to remove the barriers that hinder the chance for all to have a full and happy life.  When we unite and stand together,  great things can happen!