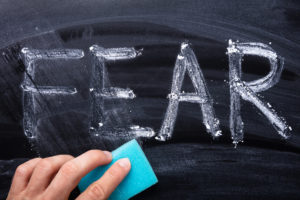 A Great Guy
Our friend, Carl is a handsome, gentlemanly, thoughtful person.  He is a role model of valuing people, loving deeply and spiritual dedication and commitment.  Carl is also quiet.  And he's reserved.  And he likes to make other people happy.  This array of characteristics ended up being a harsh combination when Carl moved from his family's home and into supported living many years ago.
More Independence
Carl and his family wanted a more independent life for Carl.  Carl's circle of support (COS) discovered what was important TO him and what he needed to be healthy and safe.  Healthy and safe were super important to Carl's family (as it is to all families.) Carl had been severely injured in a fire earlier in his life.  They did not want something bad to happen to him again. They also recognized and appreciated a wholesome Important TO Carl: his faith.  In Carl's family, church was key, not only to his faith, but also to social life and the experiences he and his family shared.
Working and Not Working
The COS wanted to duplicate the things that worked in Carl's life.  So, they focused on finding a "family-like" situation and church for Carl.  They found it with Carl's first housemate.  The housemate's family was very involved in his life; they had designed a highly structured life of faith-based discipline and routine to help their son be successful.  It seemed like a match made in heaven.  For awhile it was.
Almost but Not Quite
Unfortunately, over time, pieces of the individual life experiences that were uniquely Carl's were peeled away and replaced with experiences that "looked like" Carl's but they were actually his housemate's.  It was his housemate's home, his housemate's routines, his housemate's church, his housemate's family calling the shots.  Little-by-little quiet, kind, people-pleasing Carl's life was hijacked.
Carl began to show us we were losing the real him. He began separating himself from others. He began to be sick, both in physical health and in mental health.  Bios, his COS and his family were worried.  They worked on "treating" these "problems."  Carl got better, but his life did not change. After several years, Carl's housemate decided to pursue a different living arrangement that would not work for Carl, so the search for a new housemate was on.  By this time, life had changed for Carl's family and they were less involved and less available to Carl.  The COS, with guidance from family members once again searched for a "family-like" home, supportive of Carl's focus on his faith.
The Struggle is Real
They were lucky again, with Carl's next housemate.  Carl and this housemate lived together for many years. Unfortunately, once again, Carl found himself in a family that was not his, living a life that was dominated by someone else's interests and priorities.  His health began to deteriorate.  The COS and Bios focused on his health and pursued treatment for his problems. We know now that we were in "the forest," we missed the "trees" as it pertains to Carl's life and health.
Eventually, the living needs of this housemate changed and Carl was faced with the dilemma of changing with his housemate or forging a new way.  Because Carl is a loving, kind, people-pleasing kind of guy, he was having a hard time sharing his real feelings. This emotional struggle started to impact his health. One evening, Carl landed in the ER.  Luckily, the mobile crisis emergency worker that evening was Dotri Shaw.  Dotri is also a paid conservator for some other guys Bios of Tennessee supports. She was taken with Carl and his dilemma and could feel his struggle to leave his housemate.  She could tell that it was something he needed to do for his own well-being, but she could also see that the unknown about the change was eating him up.
Knight in Shining Armor?
Dotri left her work at the mobile crisis that day but she couldn't get Carl and his situation out of her head.  Soon she recalled that two of the men she supported, Ronnie and David, were looking for a new home in Columbia. In true Dotri fashion, she quickly tracked down Bios of TN's executive director, Terry Wendling and shared her thought that Carl might be a good housemate for Ronnie and David. Terry agreed that it was an idea worth pursuing.
Carl, Ronnie and David knew of each other from Bios events they had attended together, but they didn't know each other well.  All the men were open to the idea of meeting. PLPM, Ronnie Pillow, helped set up their first meeting.  It went famously and everyone felt Carl would be a great addition to their "family."  Ronnie and David wanted to give the Carl the opportunity to live with them.
A Place to Call Home
Change is scary for everyone and it was no different for these three guys. However, Ronnie, David, Carl, Ronnie Pillow and his staff embraced the change and met challenges and fears head on.   With the support of the men's COSs and Bios, Ronnie Pillow helped the guys plan and execute a beautiful transition.
Now, here we are and Carl has never seemed happier. Ronnie, David and Carl are living in a beautiful home that none of them would be able to afford without each other. Carl has never looked better and recent photos are evidence of how his life has changed in a positive way.
Fortunately, for Carl, our friend Dotri, was outside the "forest" of Carl's situation and could see the "trees" of challenges that were robbing Carl of his identity and his life.  Even more fortunately, she was willing to advocate for Carl and as result, Carl is living his best life with even better things to come.
As they say, "Teamwork makes the dream work!"  Thanks Dotri Shaw for being a team player and helping Bios support Carl in moving toward his best life.